The Annual Noe Valley Association Easter Egg Hunt is April 20, 2019!
This year's annual Noe Valley easter Egg Hunt will take place at Douglass Park, located at 26th & Douglass Streets in San Francisco's Noe Valley neighborhood. This is an annual community event!
Many thanks to our event sponsors: Droubi Team and The Roddick Family Trust.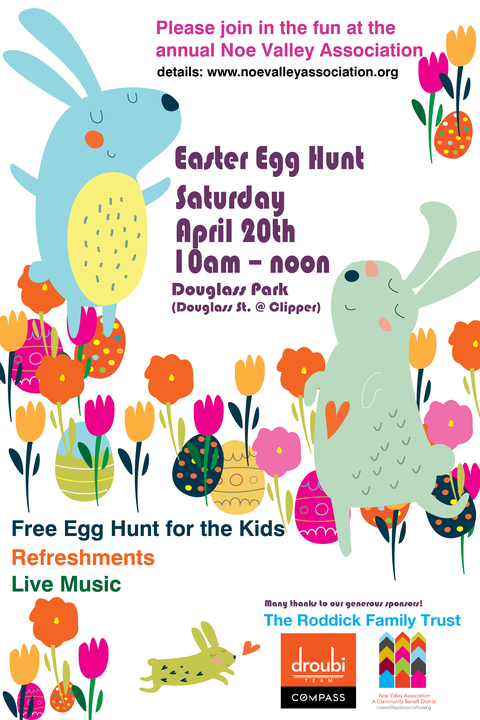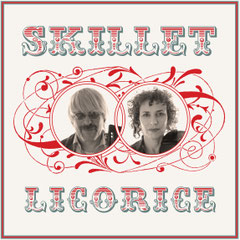 Live acoustic music by
Skillet Licorice!

Skillet Licorice is the latest project from San Francisco Bay Area roots-music luminaries Elise Engelberg and Matt Knoth. The duo's talents are showcased beautifully on their new self-titled CD which draws on their diverse experiences playing in numerous string bands over the years in a dizzying array of folk genres. Whether they're playing hot fiddle breakdowns, slinky blues, sparkling banjo breaks, ragtime or dreamy waltzes the duo displays an impressive command of styles and techniques that comes from deep study and loving dedication to America's folk traditions. With the help of their talented friends they've put together an incredible repertoire that is essentially traditional, yet with a modern approach that is anything but a clinical archival music. Skillet Licorice is hot, sweet, and just a bit greasy!

The annual egg hunt is always a big hit thanks to our sponsors and the many people that work to put on this neighborhood tradition. Local families enjoy a beautiful morning of live local acoustic music, and the popular community egg hunt.
Here are some of our favorite pictures...