Some of our accomplishments...
All street furnishings and improvements are paid
for by City grants – not assessments. The four new Bigbelly trash receptacles were installed in January 2021!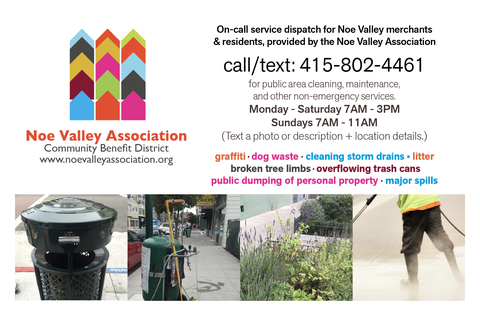 What we do.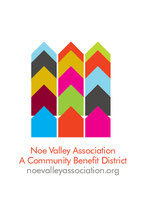 • Daily sidewalk and gutter sweeping and spot cleaning seven days a week by Curb Appeal. 
• Nine hot water steam cleanings monthly from March through November, plus additional deep cold-water wash cleaning of sidewalks as needed.

• Remove bulky and illegal trash (boxes, furniture, yard debris, bags of garbage, etc.) from sidewalks and gutters, work with 28CLEAN and report consistent trash abusers. 

• Remove graffiti marks within 24 hours.

• Replace the liners of city garbage cans as needed to prevent leakage and obtained trash keys from DPW to replace liners on an as-needed basis.

• Remove flyers and posters on utility poles in the District. Regular monitoring of flyers and maintenance of street poles.
• Install and maintain 26 hanging flower baskets in the district as well as sidewalk gardens and planters. A gardener maintains all district planters, sidewalk gardens and tree wells. Services include weeding, fertilizing, watering in dry spells, insect and pest management, root care, testing soil to ensure moisture levels, and replanting as needed. The gardener also notifies and follows up with the City of San Francisco StreetTreeSF program when trees need attention for fire blight, broken branches etc.
• Install and maintain district furnishings including public benches, tables, chairs and umbrellas.
• Work with the SF Mayor's office on improvements such as pedestal newsstands to reduce sidewalk clutter. Install numerous bike stands within the district.

• Publish an annual report & distribute to property owners; hold an annual property owner meeting.
• Hold a minimum of three NVA Board meetings during the year.

• Maintain the NVA website.
• Fiscal sponsorship of the Noe Valley Town Square programs and events. The Noe Valley Town Square (NVTS) is managed by the San Francisco Recreation and Parks Department. The NVA is the fiscal sponsor for NVTS-related programming expenses apart from the Noe Valley Farmers Market, which has a separate arrangement with the City. The NVTS expenses are funded by City grants, recorded and managed separately from NVA assessment income.
NVA Clean Team daily duties
• Daily watering of all flower baskets in the district
• Degrease areas around garbage cans
• Daily: Sweep sidewalks, gutters, tree wells and storm drains. This includes removing litter, debris, human/dog waste, chewing gum, etc
 • Remove debris from shrubs, planted areas, parakeets and planter boxes
• Remove excess trash from overflowing trash cans as needed
• Remove stickers, remove all graffiti with graffiti removing chemicals, notifying the NVA If repainting is needed
• Remove weeds from sidewalks and under news racks, curbs, etc.
• Arrange for removal of large debris & tree branches via 311
• Remove poster on poles/newsracks/parking meters
• Clean off all postings on bulletin board at City parking lot monthly
• Call 311 for people sleeping on a bench or in an entry way